Every now and then there is someone saying that " Website's Ranking Dropped "! So are you facing something like this?
Website's ranking dropped suddenly, Let's see how to counter it
Before freaking out, get to know what could be the reasons.
There could be three types of Changes behind it
Changes made by yourself
Changes that the Search Engine made
Competitors have been making some changes
You are unable to figure out the reasons Right? Don't Worry We'll elaborate.
Made some changes in Website Configurations;
A structural change like migrating to a new server and forgot to make 301 Redirects
Question
What is a 301 Redirect?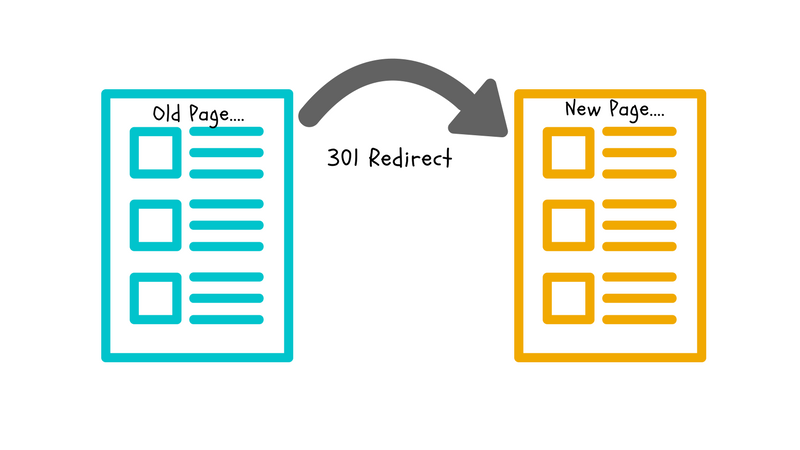 301 is applied when the URL is Permanently Moved from one link to another one
301 Helps search engine to Rank the new URL and duplication is removed
If there is some similar sort of move, don't forget to update the XML sitemaps and canonical tags.
Some posts have been updated but the Dates are not syncing. Check the meta information for it.
Update the alt text for any new media added to the webpage.
Keywords are really important, right? Must add Best Keywords in the title
Note Page Loading time because a page loading speed down to 3 seconds will create problems

Page Loading times can increase if there is some heavy data like Images and Videos are added to the site

Must provide updated ROBOTS.TXT and SITEMAP to Google Webmaster Tool
Make sure that the Website is Light Weighted and it uses fewer HTTP requests
An unfortunate event like Accidental or Error loss of an Important file
How could an event like this can happen ? let's find out
Could be a Server Overload
Any issue in the Server
The ROBOTS.TXT file got lost somehow
Issues like these could be resolved by performing some procedures like
Open the SERVER LOGS use any tool to test how the URL is being Rendered or Crawled
Consult for issues on the Google Search Console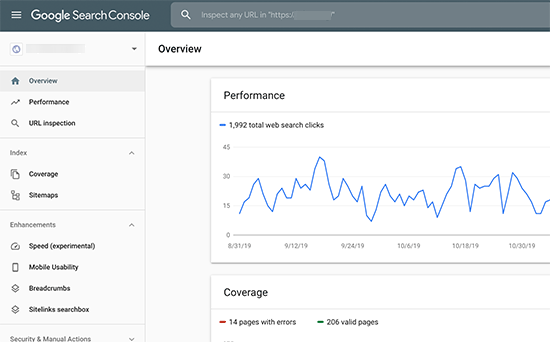 The site is being ignored and maintenance is due, this is obvious right?
Lack of maintenance could lead to the site being left unfollowed and Google ranking starts dropping, let's clear what things are called in Maintenance;
The outdated syntax or hyperlinks be in the site that isn't followed up

Crawlers coming across these things can be a bad omen

Keyword Research is outdated
Over Optimizing for Search engines and Not caring for Users
Trying to OutSmart the Search Engines
The site contains irrelevant Title Tags, Meta Descriptions, and Headings
Relevant title descriptive anchors are missing
Recent changes in Page Titles can have a negative impact. Avoid Them!
Avoid Hacks and implement Researching on new features and best practices could Simplify Development
Crawlability is to be ensured after and update. Avoid using Flash and JavaScript navigation but if the use persists, use it to enhance on existing (X)HTML menu.

You don't need a sitemap if the Site Is Crawlable in the first place.
RSS Feeds also help to get Crawled

Unique title tags and meta descriptions are important including Rich Snippets markup from schema.org where appropriate. Have intuitive navigation and good internal links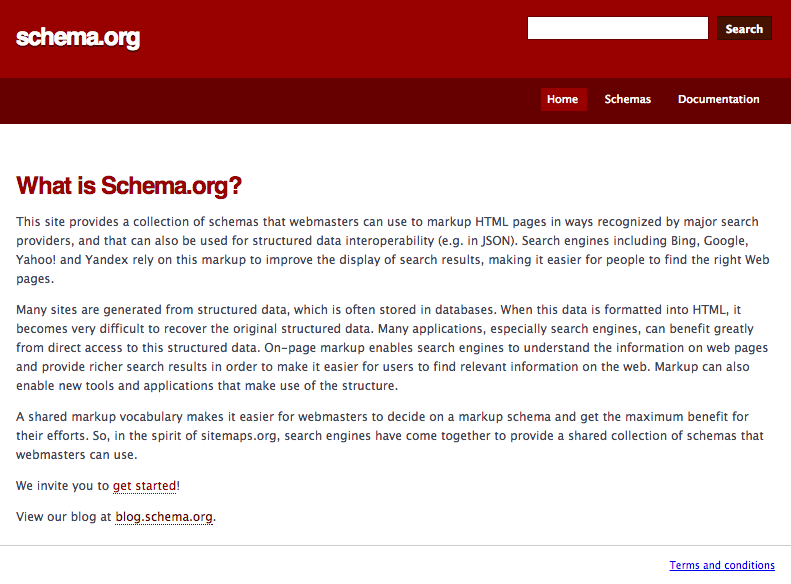 The Links you have made are falling gradually, Why?
Backlinks are the backbone of optimization of the content and special attention should be given to them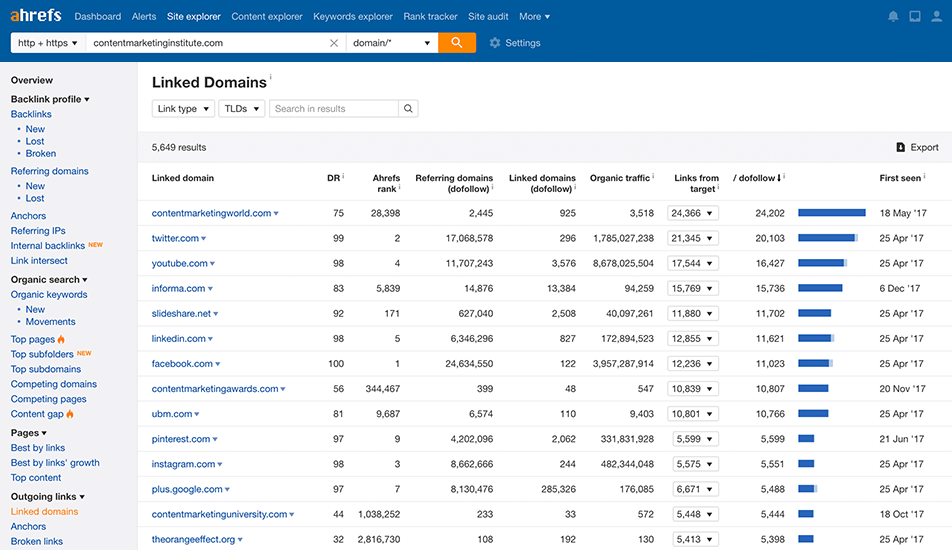 It is important that other websites are backlinked to your website otherwise the website authority suffers damage. Reach out to the authority sites and get them to link to your page, so you can improve the Google ranking.
Who doesn't want Traffic? try to make other websites link to your website. But the game here would be two-sided. If there is a decrease in the Google ranking of the website with your backlinks it will affect your site and it will disturb the Site Credibility and Authority.
A similar process is to increase the quality of outbound links of your own website
NOTE: Domain authority is greater for older domains
Internal Links are also very important! Make sure none of them are broken and the anchors are descriptive
Another vital process is to make sure is that none of the Pages are inaccessible by the Crawlers
Is your building strategy based on Risky, Spam, or Outdated links? Be prepared to be Penalized By Google
Be Aware of the Traffic Sources You Expect on you site
Traffics sources on your website include
Be careful about the content keeping in mind all these traffic concerns
The decrease in Site Authority is parallel to a drop in Google ranking
To maintain the authority, Keep the Quality of the Content high and keep it relevant
Duplication and plagiarized content is a CRIME !
Maintain the URL slugs
Low topic authority for new blog post can decrease ranking.
Give break to frequent updating in the Content
Keep a record of the Changes in Trend and Increase in Competition
It is very important to keep eyes open for the changes in trends across the web. Because at the user end the changes in trends are very frequent.
Keep your track updated or click-through rates, ranking, and Relevancy of the website keep falling
Who likes to get penalties on their record? Look for any changes in Google Algorithms
Penalties will decrease your Rank significantly, be careful that your website doesn't go beyond Google Guidelines
Check the Manual Actions Report in Google Search Console
Follow up to Google Analytics
Check out for the trends that are changing the criteria of Google Ranking, if any changes come up, UPDATE!
Your estimates can be wrong and inaccurate for Ranking
This happens when you don't have accurate idea about your ranking
Check your ranking in multiple Geographic locations, especially those that where your content is going to be used
Check the ranking while logging out of your email account. The personalized ranking will be cleared
The results change if they are not compatible with other devices such as mobile phones and tablets
Social Media is very significantly playing role in the Google ranking strategies
Make your content go booming on the Social Media with Likes & Shares, the search engine will get the signals that content is important.
It will also generate more Traffics and Back-links
Keep the images as attractive as the content, they are the customer pulling magnets
If you are building a Community, what is a better place than Social Media
Who will choose to be on your site if it is not secured!
Security concerns of the website will create problems for ranking
Make sure that the Website Security Protocols are up to date
SSL encryption is very necessary for the E-Commerce Platforms
Some Credible Advice from Google about Ranking
Having no value proposition: Try not to assume that a site should rank #1 without knowing why it's helpful to searchers
Segmented approach: Be wary of setting SEO-related goals without making sure they're aligned with your company's overall objectives and the goals of other departments. For example, in tandem with your work optimizing product pages (and the full user experience once they come to your site), also contribute your expertise to your Marketing team's upcoming campaign. So if Marketing is launching new videos or a more interactive site, be sure that searchers can find their content, too.
Time-consuming workarounds: Avoid implementing a hack rather than researching new features or best practices that could simplify development (e.g., changing the timestamp on an updated
URL so it's crawled more quickly instead of easily submitting the URL through Fetch as Googlebot).
Caught in SEO trends: Consider spending less time obsessing about the latest "trick" to boost your rankings and instead focus on the fundamental tasks/efforts that will bring lasting visitors.
Slow iteration: Aim to be agile rather than promote an environment where the infrastructure and/or processes make improving your site, or even testing possible improvements, difficult.
SEO Team of Salam Experts is Here to Help You Rank Your Website High in Google Search Engine.