For your SEO strategy to be successful, you need to rank at the top of the SERPs, so that you can finally receive as much organic traffic as you can. For this, it is important to maximize on-site and off-site processes.
Sites that demonstrate a high level of trust and authority are rewarded with credence and credibility by Google. Having a number of websites from the same industry as yours linking to your website is an excellent way to build such authority.
Search engines consider industry backlinks to your website a signal of authority and a vote of confidence, hence increasing your site's relevance for the target audience for that niche or industry.
Your site will rank higher if you show your expertise, establish authority, and earn backlinks.
You should be careful where you are sourcing your backlinks from and only work with the industry's top link building companies if you are considering hiring link building services. The ability to rank well in SERPs can be compromised if you purchase backlinks from low quality sources.
In this guide, we'll give you the information you need to build backlinks safely, as well as a list of professional link building services you can hire.
Top 8 Link-Building Companies to Work With
1. Salam Experts
Best for SEO & Digital Marketing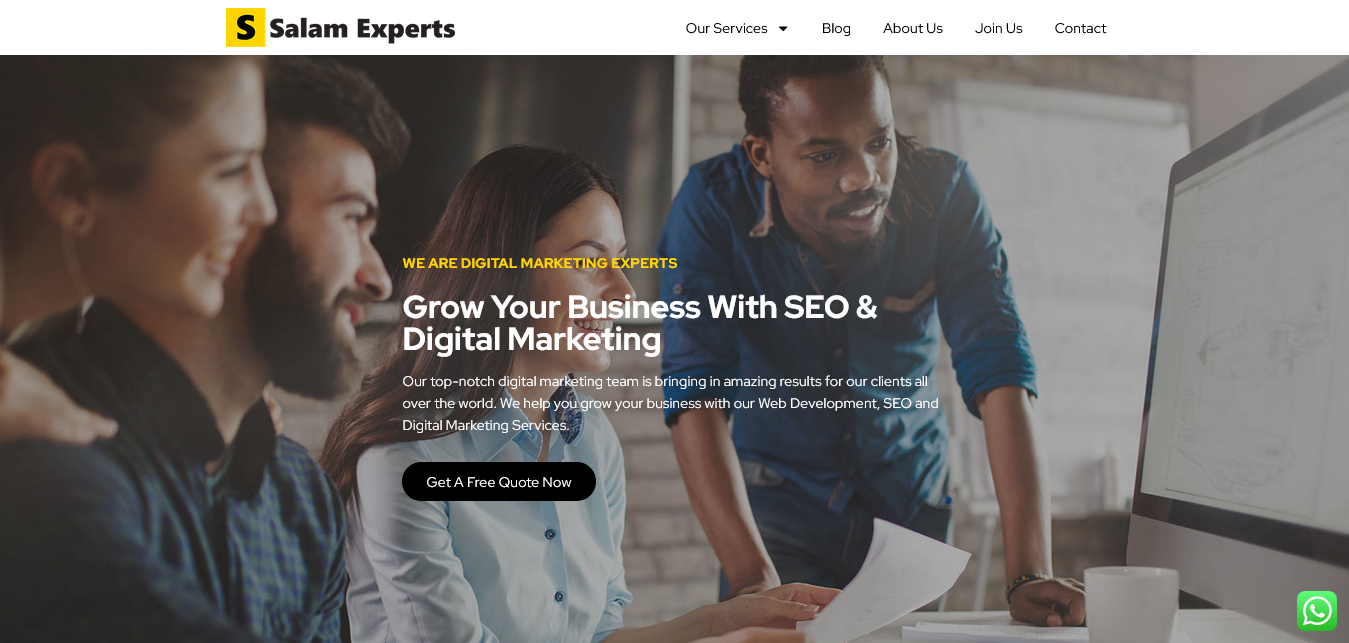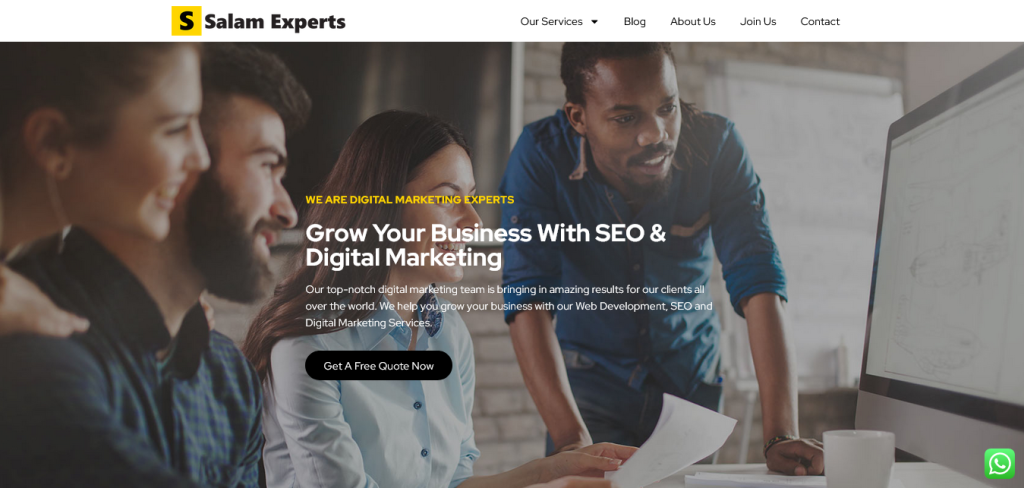 Salam Experts is known mostly for SEO, technical SEOs, and digital marketing firm but they also do link outreach. The services they offer include creative content, social media strategy, as well as content marketing, PR, and outreach.
Rather than focusing on "link building," Salam Experts prefers to create synergies between clients and high-quality, relevant, authoritative websites that generate high-quality links.
It is their aim to develop mutually beneficial relationships with bloggers and influencers and help them move your company to the top of the search engines by launching social media marketing efforts and providing content writing assistance. By giving you marketing consulting, they can help you get the best results for your site.
2. uSERP
Best for White Hat Link Building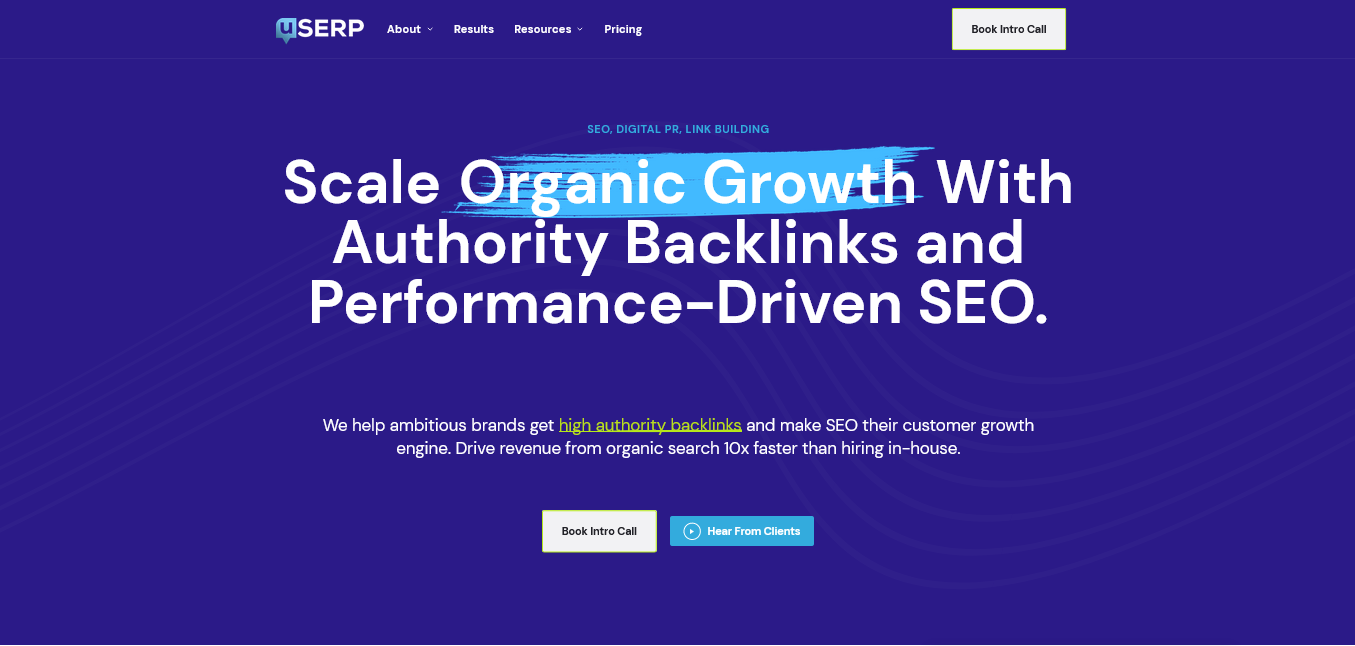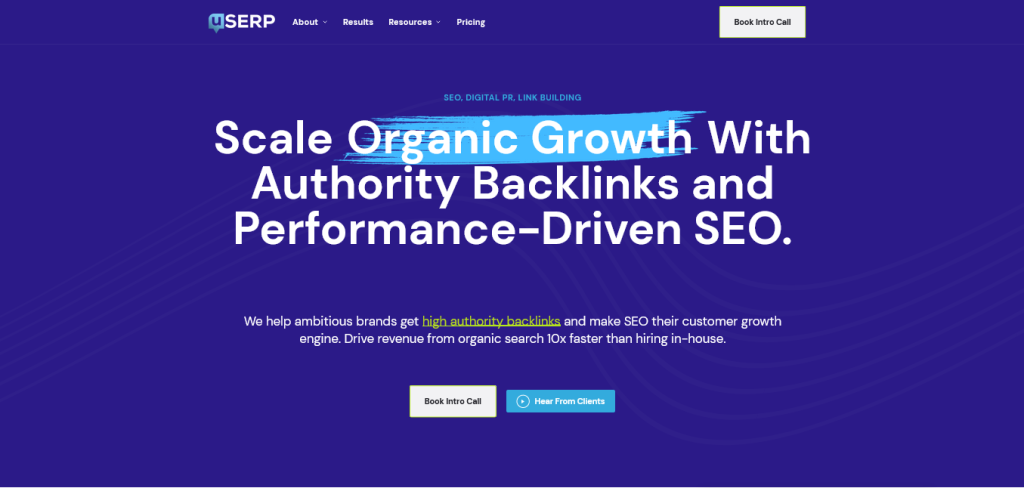 uSERP generates links that bring steady traffic, increase leads, and increase revenue. They help clients like Monday.com, Robinhood, Freshworks, and countless others get more organic traffic, rankings, and revenue.
On average, their clients experience a significant increase in organic traffic within two or three months after using the service. This is accomplished by creating content that captures the media's attention, leading to numerous brand features.
You can work with them if you're a startup, solopreneur, or enterprise company. The agency gives entrepreneurs weekly updates on what they've accomplished, which entrepreneurs appreciate. Content-driven, white-hat link building is their thing.
3. FatJoe
Best For Blogger Outreach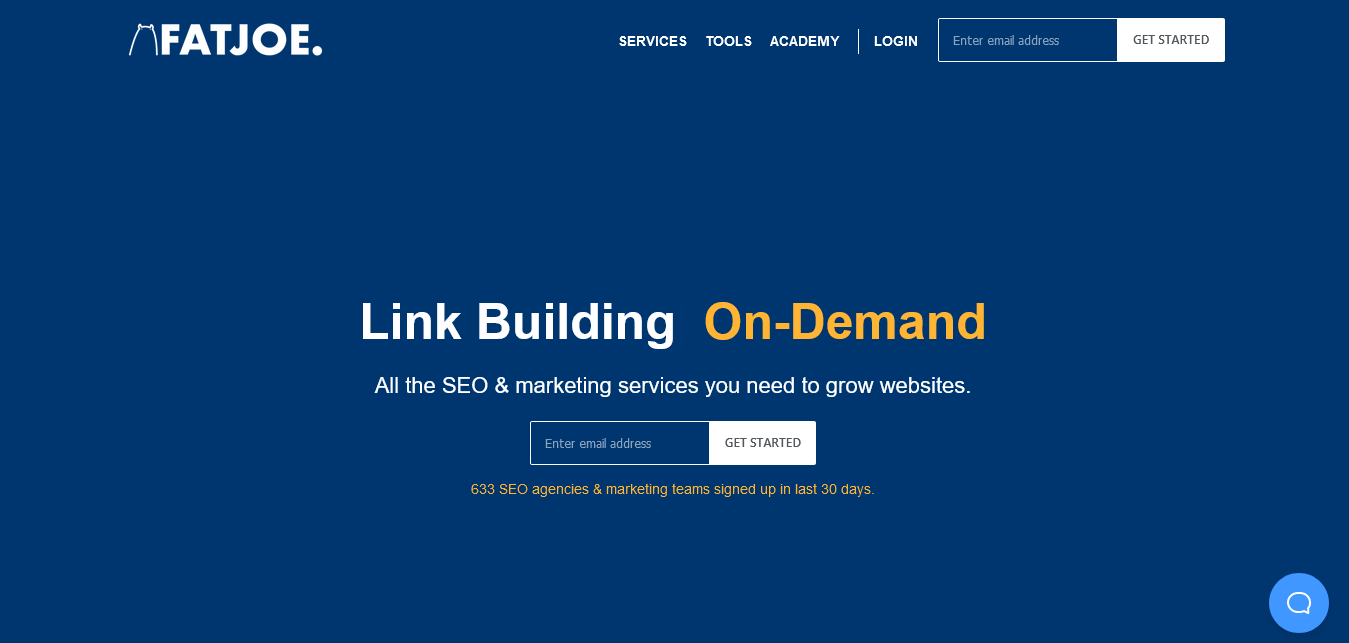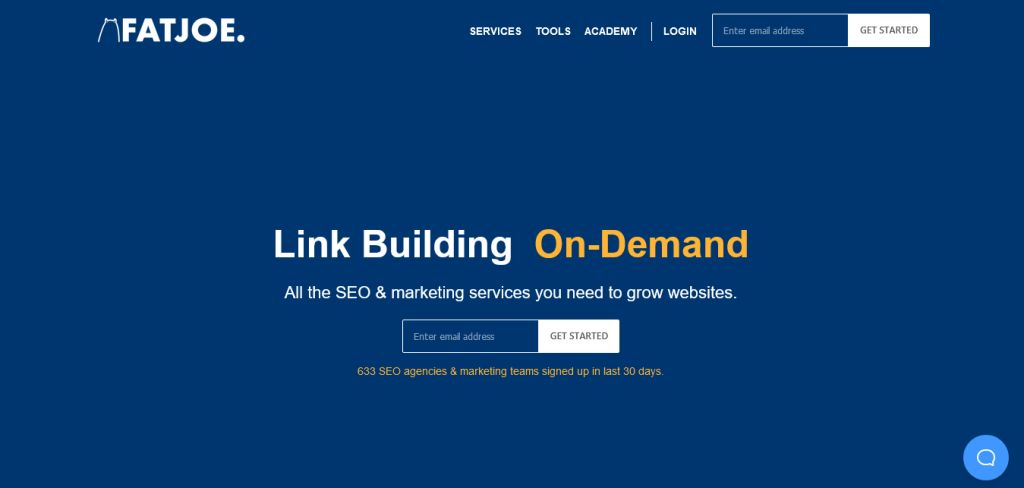 The FatJoe company offers a variety of blog writing and blogger outreach services, and also provides keyword research and content distribution services.
The FatJoe team can also assist in creating and distributing press releases and infographics for those who wish to maximize their backlink profile.
FatJoe's strategy is to offer white-label SEO services to digital agencies. This is because it allows for low cost and quick turnaround time.
4. LinkBuilder.io
Best for Citation Building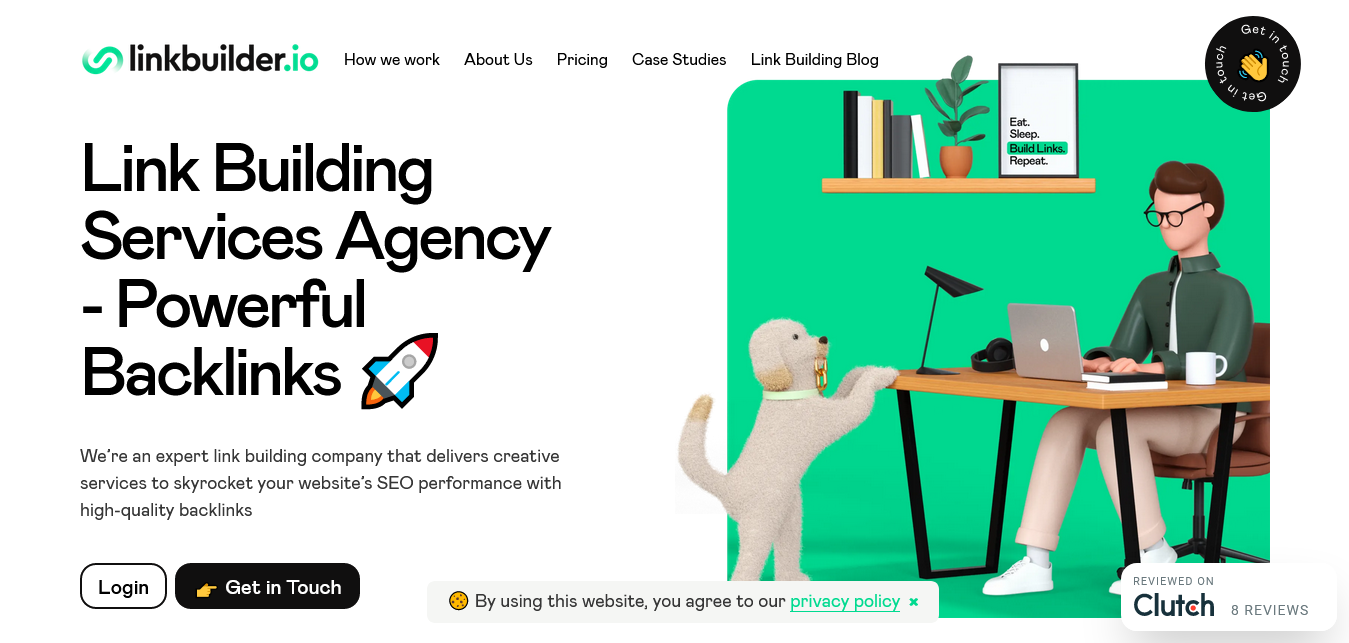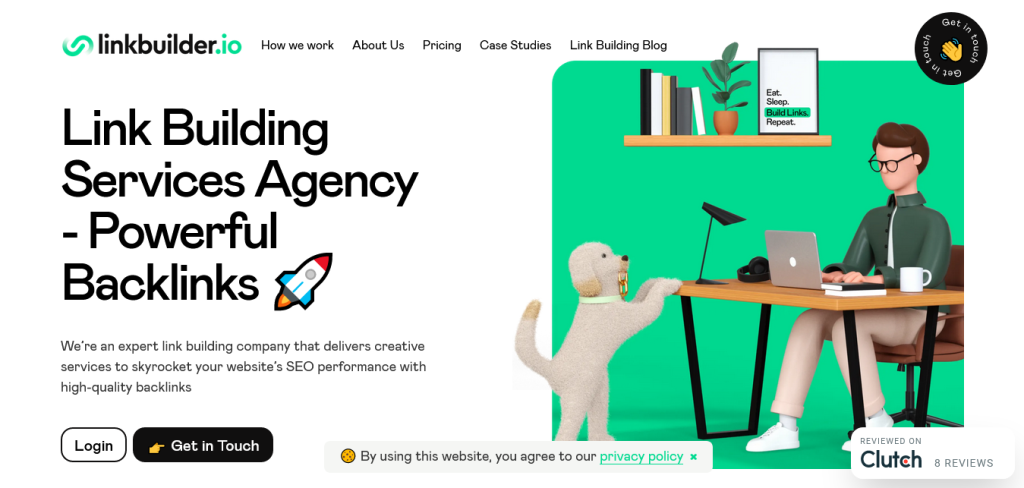 Known for its citation-building approach, LinkBuilder.io excels at helping organizations drive more traffic through the use of all the tools and methods available in a creative way that will boost your traffic and bring you more sales.
The LinkBuilder.io company, founded in Scotland, has been helping businesses and individuals gain an increase in organic traffic and domain authority consistently for some time now. It is clear from the feedback of those who have worked with LinkBuilder.io that they provide clear communication and accessibility to their link building team. In this collaborative environment, LinkBuilder.io acquires relevant backlinks for their clients in order to improve their search engine rankings.
5. Linkology
Best for Content Creation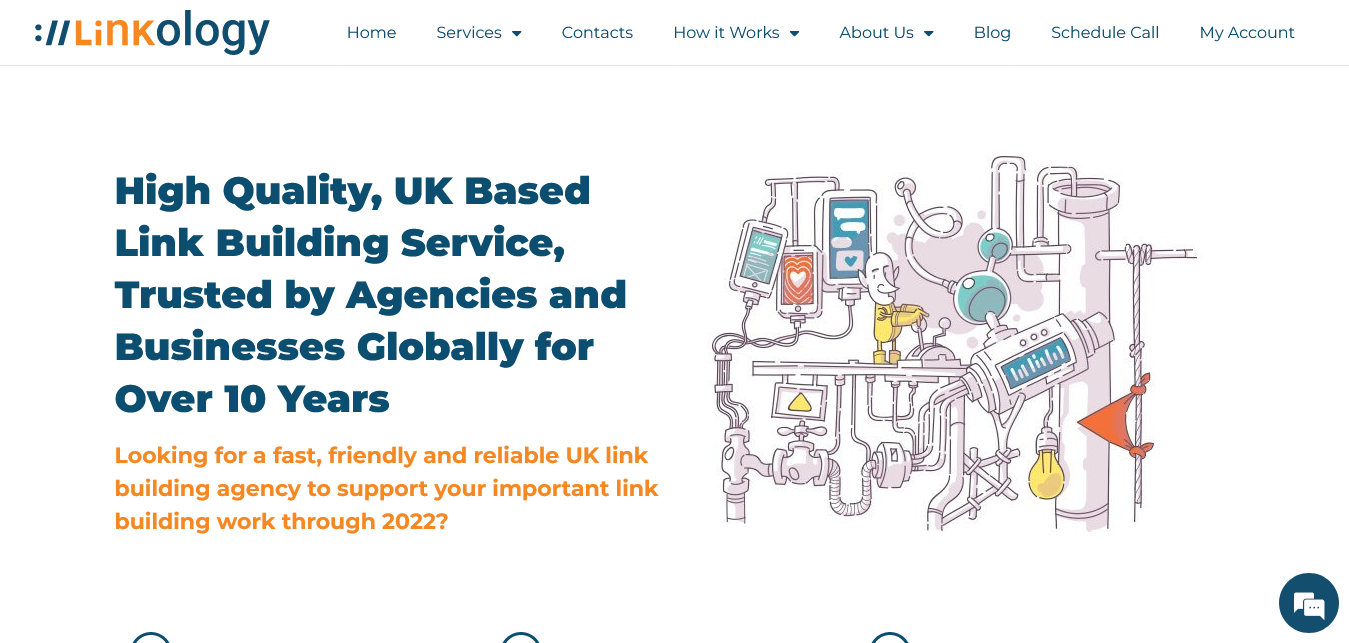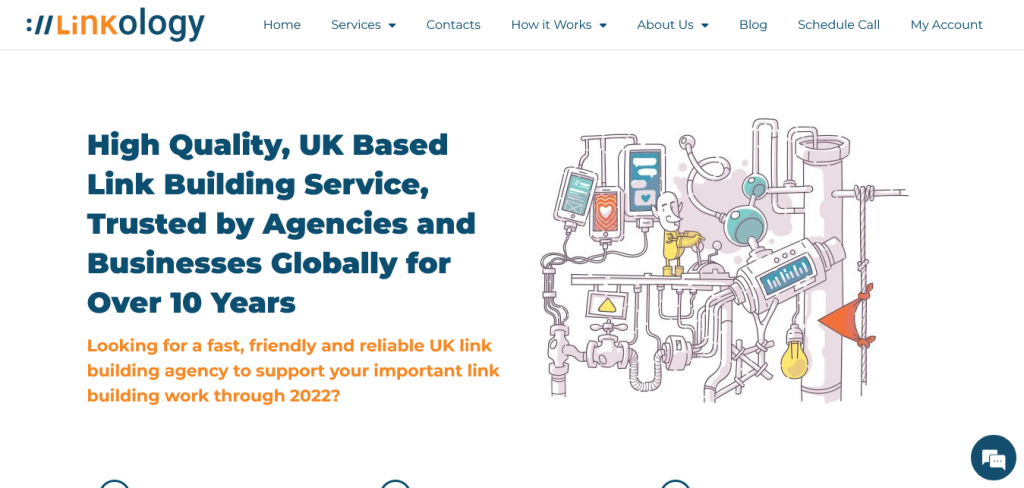 Linkology helps you get links from the top authority websites in your niche by finding the ones you want to link to. With Linkology, you can get more organic traffic to your website by building more permanent backlinks.
They also provide content creation services, where their content professionals write articles and add them to a list of approved websites with natural backlinks.
A number of different link-building packages are available from Linkology, The company takes a very customized approach to how it builds links for its clients.
6. Page One Power
Best for Using White Hat SEO Strategy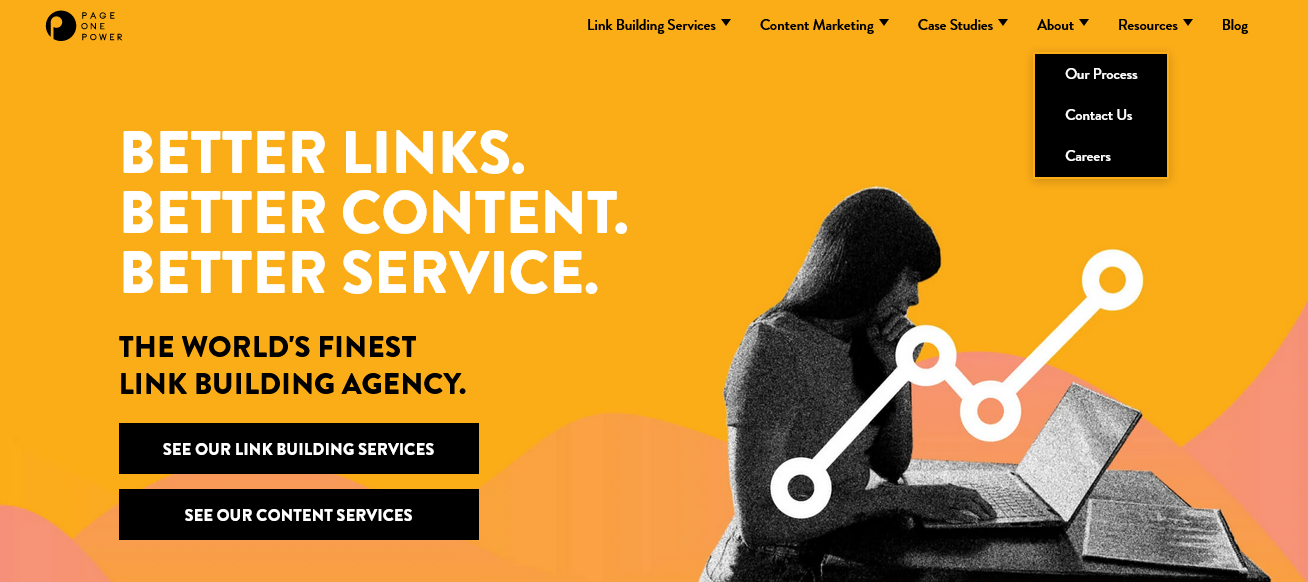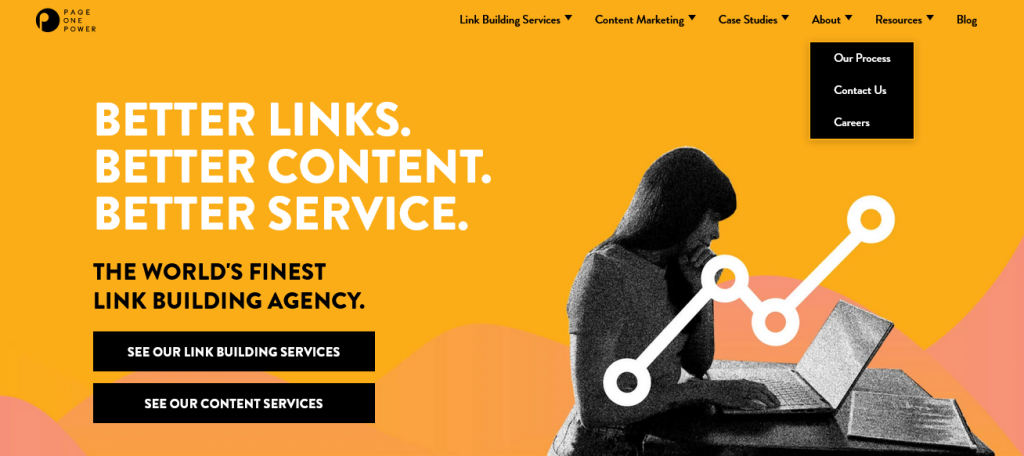 Page One Power specializes in content creation and link building, both of which are SEO areas. The Page One Power team provides white-hat link building services to high authority, high quality websites that are relevant to the industries of their clients. As part of their link building strategy, they use guest posts, unlinked mentions, resource links, and outreach links.
A company does not rely solely on Domain Authority or Page Rank for obtaining high-quality links; they instead consider numerous on-site and off-site factors. The company actively seeks links that match a site's existing backlink profile and long-term objectives.
7. Stellar SEO
Best for Conducting Outreach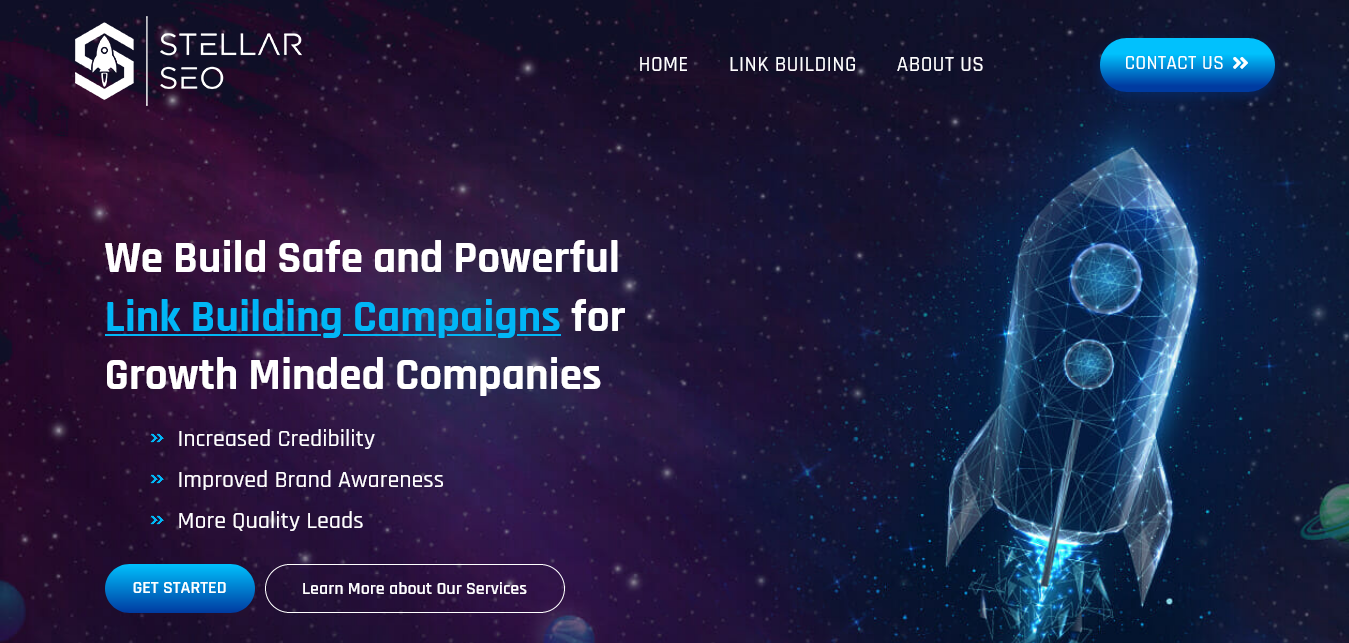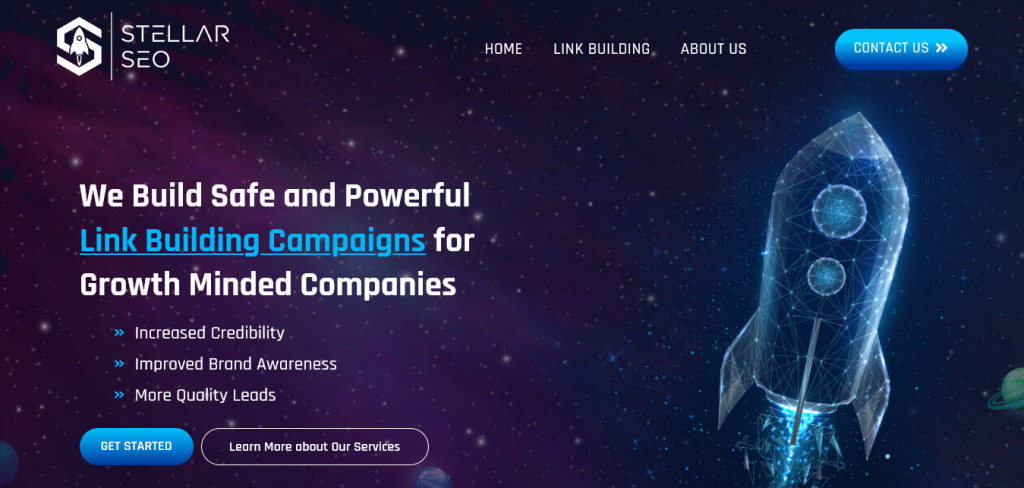 Stellar SEO specializes in building custom backlinks and conducting link outreach. It is up to you how much involvement your team wants to have in outreach.
Stellar SEO has developed a disciplined approach to link building, which allows them to build links that are industry-specific and niche-specific for its clients. As a result, domain authority is not always a priority.
Depending on your needs, Stellar SEO charges a variety of prices. Their website indicates that custom link building services typically start at $5,000 per month and can reach $30,000. Stellar SEO also offers a blogger outreach service for the lowest cost of $297 if you're on a tight budget.
8. Digital Current
Best for backlink Outreach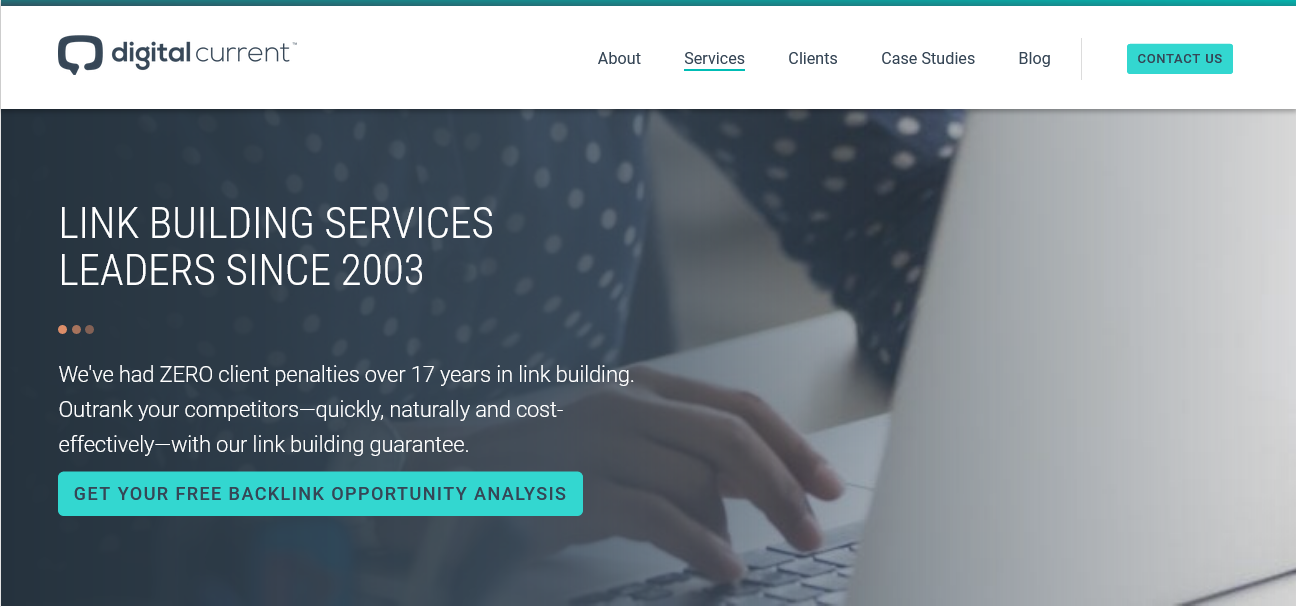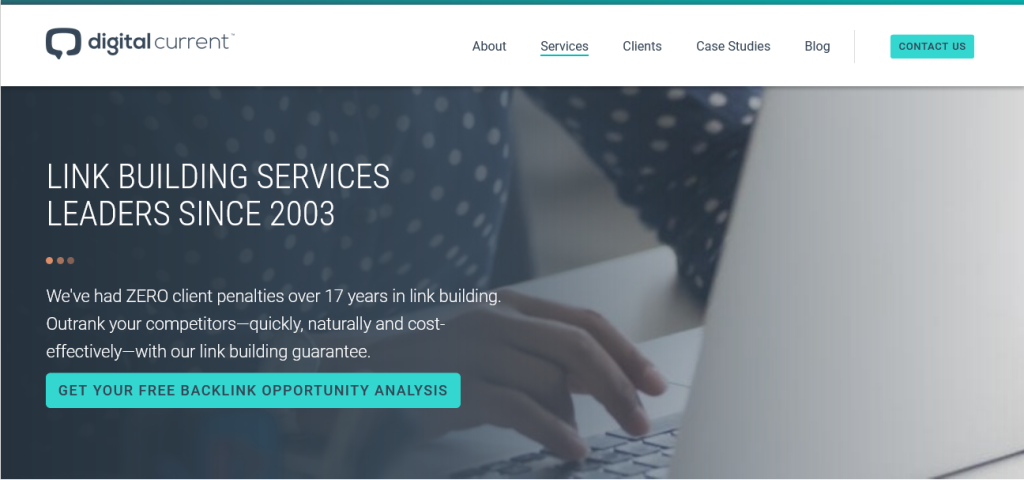 DigitalCurrent is a company that specializes in building quality links that are based on the concepts of quality content, website relevance, and domain authority. Their tools and expertise enable them to propel your website to the top of the search engine rankings by using a systematic approach to link-building using white-hat SEO tactics.
By utilizing an in-house link building process, they can vault your website to the top of search rankings by building their client's online authority. Several methods are employed to accomplish this, including content marketing, influencer engagement, publisher outreach, link-earning scholarship programs, and visual graphics development.
Building strong backlinks
The best way to build a strong backlink profile is to devise and combine multiple strategies to attain higher authority, relevancy, and trustworthiness in Google's eyes.
You have to keep an eye on your website metrics and stay on top of Google updates, as what works today might not work tomorrow. That's the tricky part. The only way you can be sure you're doing your link building right is through the result.
Link Building Services & Packages – Please Be Careful!
A good SEO strategy includes link building.
Ensure that you only purchase links relevant to your business and audience when you engage a link building agency.
Don't Buy links Based on their Domain Authority
The domain authority or DA of backlinks should not be the sole determinant of backlinks. An SEO metric developed by Moz called Domain Authority is an attempt to predict if a website will rank well in search engine results. DA was useful in SEO's early days, but it isn't accurate or relevant anymore because spammy SEO tactics can easily manipulate a website's DA score.
It means they could sell you backlinks that look good from a scoring standpoint but are actually useless or even harmful to your site. The Domain Authority score of a website is meaningless, and you shouldn't buy backlinks on that basis.
Buy links based on DR and traffic
Link buying should be based on domain rating (DR). What is a domain rating? Ahrefs developed Domain Rating, or DR, as an SEO metric based on a 100-point scale that evaluates the quality of the backlink profile for a website. SEO is much more relevant and accurate today than ever before. You should always make sure your backlinks come from sites that have real traffic. Links with a minimum DR rating of 30 and a minimum monthly traffic value of 1,000 visitors should be targeted.
Review your backlink reports
To dominate organic rankings, companies must build quality links. You can damage your web presence irreparably by creating low-quality, volume-based links.
When you hire an SEO company, please do your homework. Hire a link building company that is experienced enough to build quality links. Additionally, it is important to know where and how your website is cited on third-party websites. Some companies provide excellent links initially, but over time, their quality may diminish.
How much does link building cost?
If you want backlinks, link building services will charge you $150 to $1000 depending on the quality and volume. The cost increases if you get a link via guest posting since someone has to write the article. If you're willing to do this yourself, there is only your time cost, otherwise, you'll have to hire a writer (or hire an agency). Real estate, loans, casinos, and finance are among the industries that are generally more expensive to acquire links from.
The things you should look for in a link-building company
Link-building companies are measured by their ability to generate quality backlinks for you. Getting those juicy links isn't as easy as contacting companies.
Let's look at what you can expect when you work with any of these link-building companies.
1. Meeting for information gathering
You have different business needs than others, and your link-building strategy will be different from the strategies that worked for another site.
Links-building companies are experienced, so they don't just come up with a proposal right away.
They start by listening to your exact business needs during a discovery session so that a strategy can be customized for your business.
2. Strategy & research
An experienced link-building company will conduct extensive research based on what you tell them once you have booked and discussed your business needs with them.
Most companies will offer you a variety of recommendations regarding strategic link building after completing this research. You will typically receive these recommendations via email or during another discovery call.
3. An agreement with deadlines
The next step is to draw up a contract once everyone agrees the project is a good fit.
Make sure you outline everything in detail including deliverables, deadlines, and resources.
4. Onboarding of clients
A top link-building company will then provide you with an onboarding process that will help them work with you toward achieving your link acquisition objectives and related business objectives.
In some cases, you will need to hire your own staff and share your website, blog, analytics, etc. with the company when it comes to your work scope.
During this onboarding process, you will also gain an understanding of how your project will be managed by the company.
Do You Want To Boost Your Business?
drop us a line and keep in touch