You may be facing an invalid object type for the field brand error for Shopify, woo commerce, or any other e-commerce platform. Here I will help you fix that error.
The error
The error you are facing might be similar to the error present here: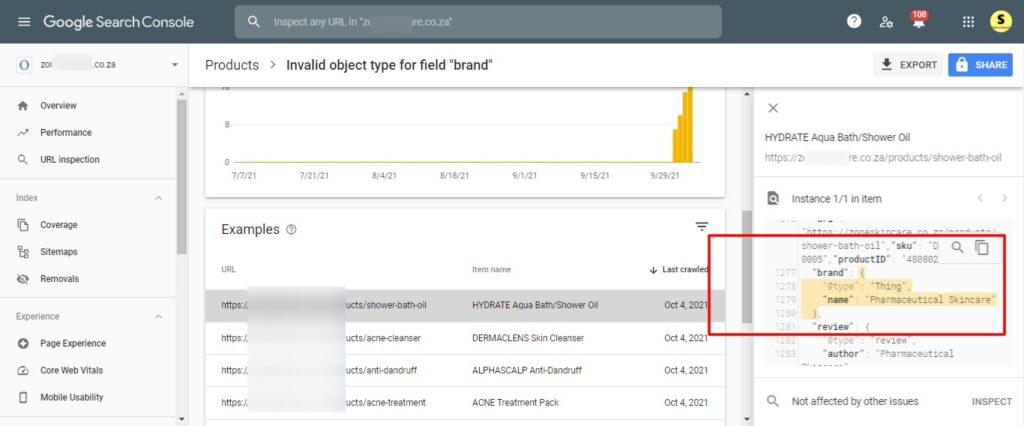 or here: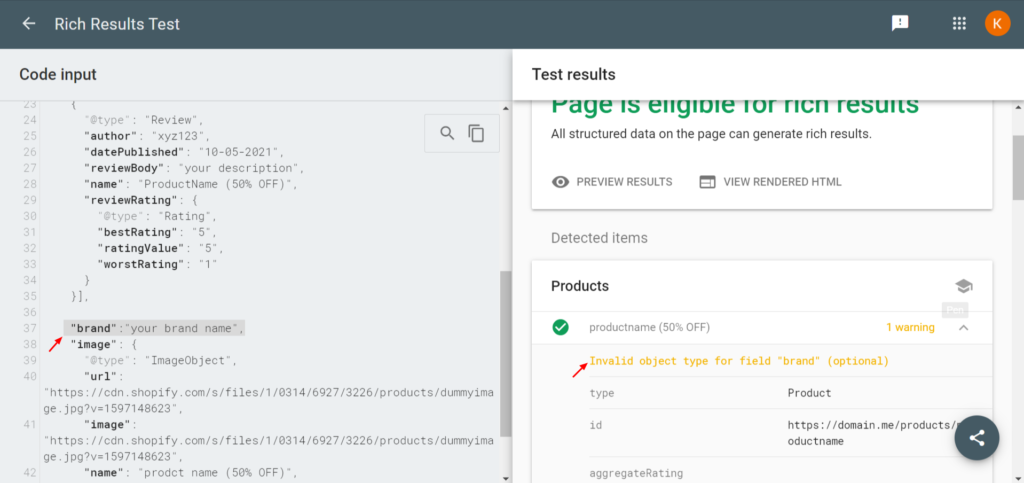 if you are facing any of the two errors above then worry not I have you covered.
The solution
Let's look at the previous errors and see what's wrong with them.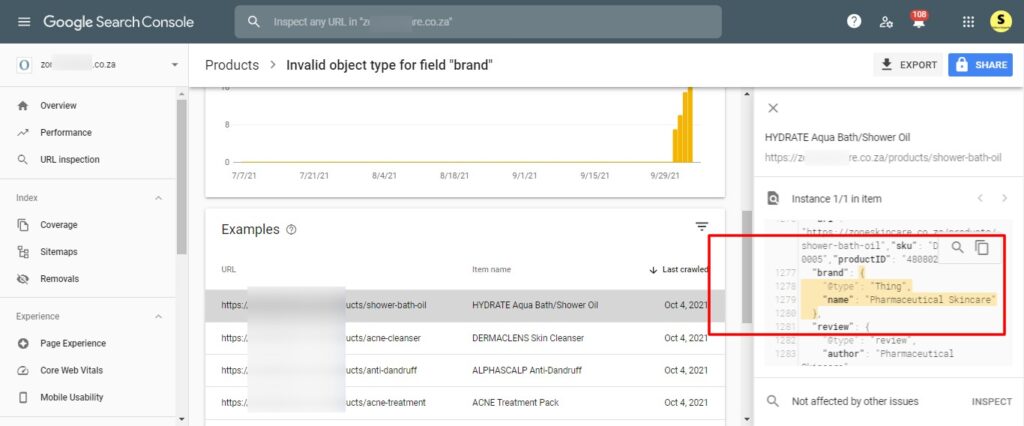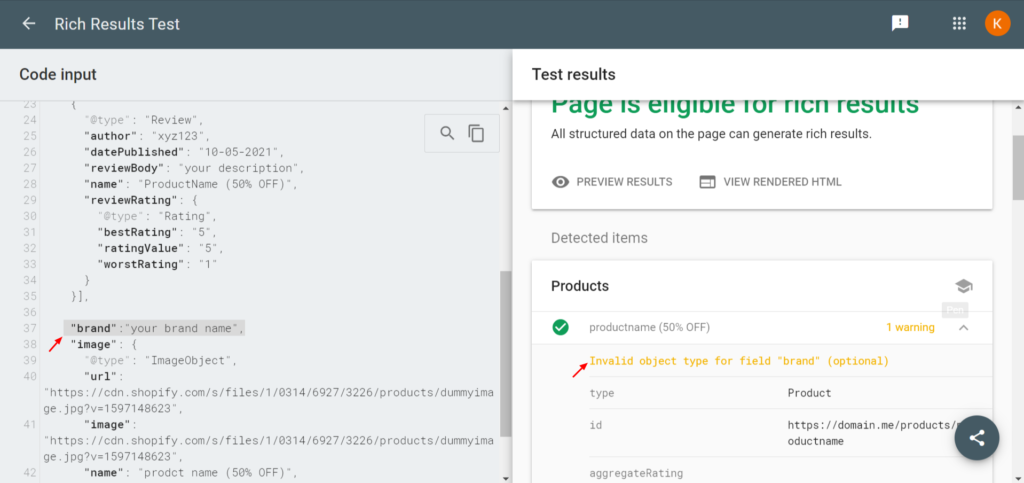 Here is how this should look like when it's error-free: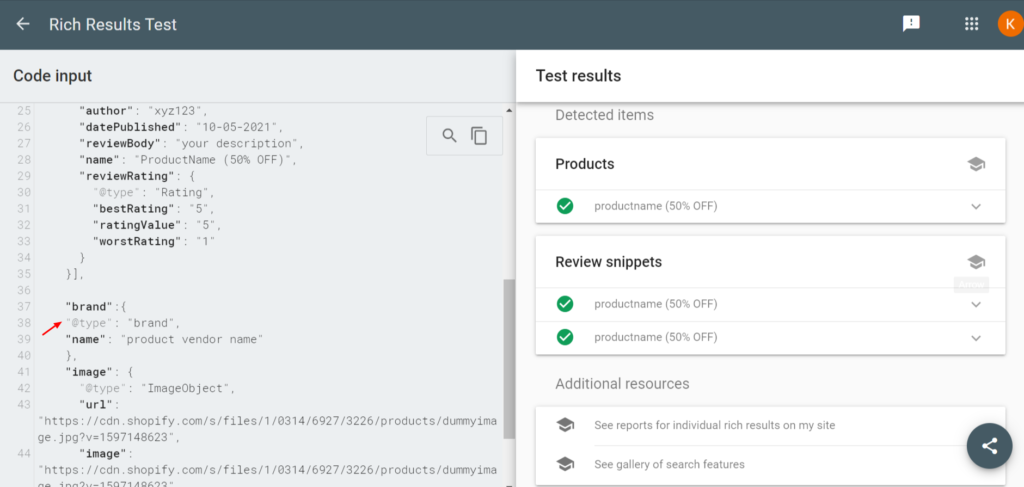 If you want to have in-depth information about the google guidelines then you may visit: How to add structured data
For solutions to any kind of similar errors or Google Search Console error fixing services, Contact us.
Do You Want To Boost Your Business?
drop us a line and keep in touch